Michigan, The Wolverine State, The Great Lake(s) State, The Mitten. When you think of running meccas in the United States, you don't hear those monikers uttered very frequently. But one day here at Saucony we were looking at elite athlete training hubs and realized that 7 of Saucony's finest spend at least part of the year fine tuning their fitness in Ann Arbor, Michigan. Yes, Ann Arbor. We wanted to find out why this 30 square mile city located 45 minutes West of Detroit has attracted some of our sports' elite, so we met up with them and created a local guide for the best places to run and relax, just in case you find yourself traveling through the beautiful lakes region. Who knows, if you take our advice on where to run in Ann Arbor, you may just find yourself rubbing elbows with Olympians.
Seekers


"The Trial of Miles; Miles of Trials."
- John L. Parker Jr.
Ann Arbor reflects Michigan's passion for the outdoors and fitness providing more than 2,000 acres of city parkland laced with some of the best trails suitable for running.
Best place to put in some soft surface hilly miles, THE ARB.
Best roads for some fast, steep repeats, RIDGEWAY & HARVARD STREET.
Best place to pack on some flat miles along the Huron River, GALLUP PARK.
Best places to get lost in nature, BIRD HILL NATURE AREA, KUBLER LANGFORD NATURE AREA, BARTON NATURE ARE TRAILS, BARTON PARK.
Best place to take a post-run dip in the Huron River, ARGO PARK.
Best dirt roads for Sunday long runs, DEXTER, MI.


FERRY FIELD
This unique track and field complex opened October 6th 1906 and has seen many legends of their time. Unfortunately Ferry Field will soon be demolished and turned into a parking lot for sport surrounding the area. So visit soon and make some fast memories.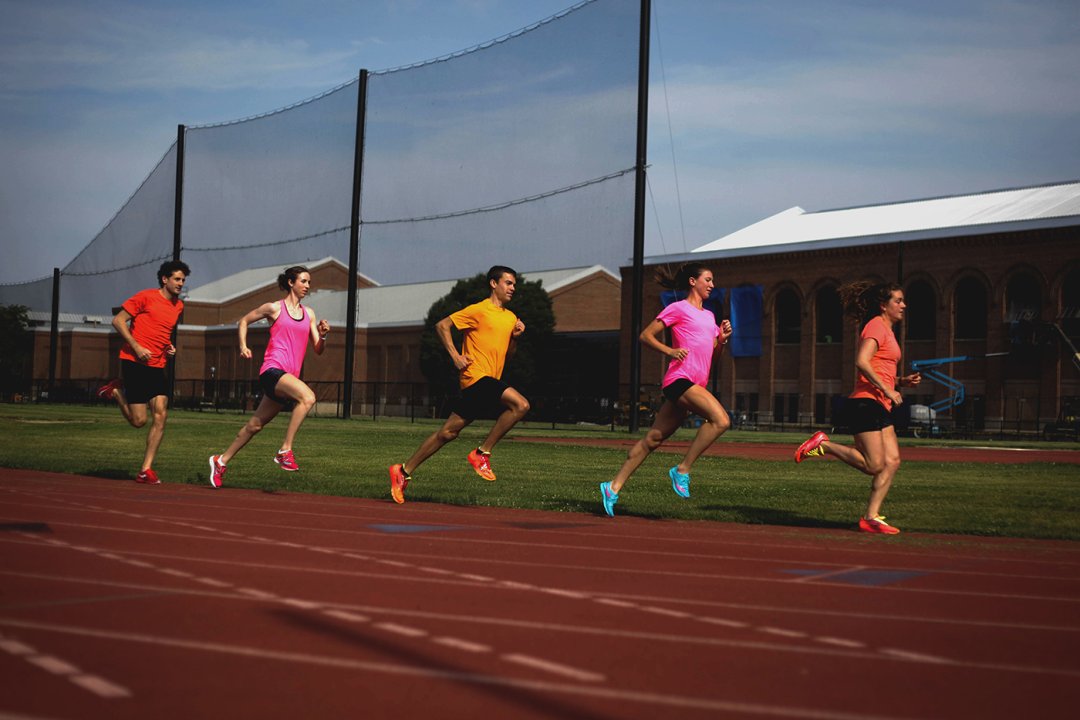 Did you know several of our Saucony Racing athletes - Nicole Sifuentes, Brook Handler, Rebecca Addison, Shannon Osika, Lex Williams, Nate Brannen - are proud alumni to the University of Michigan Track & Field teams. Here's what these 1500m specialist lace up in:
Nicole Sifuentes
Hometown: Winnipeg, MB, CAN
EVENT: 1500m, Coach Mike McGuire
"I think I considered myself a runner when I realized it was the only sport I was good at.

I like to run short or medium hills, or when I'm racing sharp I like 200's."

Brook Handler
Hometown: Rochester Hills, MI
EVENT: 1500m, Coach Mike McGuire
"I didn't really have a moment where I first considered myself a runner. I went from running with my parents when I was very little to running in an elementary track club (TBL - The Best Little track club), to another kids track club that I couldn't start until I was 9 and I remember being 8 and waiting to be able to be on that track club, then to middle and high school track. Luckily I played other sports at the same time so I never got sick of it.

I love repeat hills in the arboretum followed by something on the track. While I'm sure most runners do hills, Ann Arbor is famous for the long arb hill and the corresponding road hills on the same ridge, and it is a staple for most of Ann Arbor's elite milers."

Hometown: Grand Haven, MI
EVENT: 1500m, Coach Mike McGuire
"I first considered myself a runner during my freshman year of high school cross country, because I experienced being on a team and began consistently training.

My favorite workout is sets of 400, 300, 200. It is a very challenging workout but I think it prepares me so well to race a 1500 or mile."
Lex Williams
Hometown: Ann Arbor, MI
EVENT: 1500m, Coach Ron Warhurst, Very Nice Track Club
"I first considered myself a "runner" halfway through my senior year of high school. I decided to quit playing ice hockey in the winter and run indoor track. I bought my first pair of running shorts and the switch in mentality helped me go from 9:46 in the 3200m as a junior to 8:52 my senior year!

I enjoy running hills of any variety with the Very Nice Track Club."
Julian Matthews
Hometown: Nelson, NZ
EVENT: 1500m, Coach Ron Warhurst, Very Nice Track Club
"I first considered myself a true runner when, at the age of 17, I made the decision to give up on a promising career in basketball in order to give my all to running. Basketball had been the love of my life (even whilst running), a sport I'd poured my heart and soul into for the good part of a decade. The decision still stands as one of the most difficult I've had to make but the very act in making the sacrifice has provided me with enormous amounts of motivation to continue as a far down the path I've chosen.

I have come to really enjoy the classic Ron Warhurst workouts that involve an ingenious mixture of hill repetitions, a tempo run (or timed run), and speed work on the track. I find them very exhilarating and I'm not exaggerating when I say I use almost every spike and flat Saucony has to offer to get through one of these beauties."


THE QUAD
Striking Gothic-style buildings at the University of Michigan - Law School.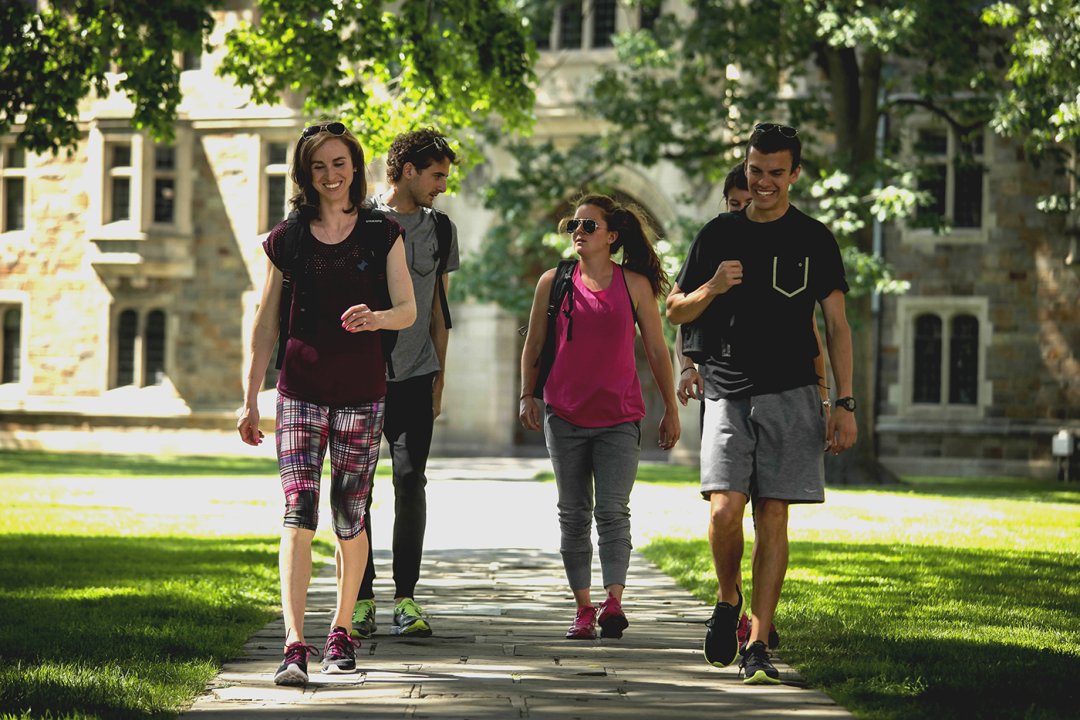 Here's why Ann Arbor keeps landing on 'best of' lists that touch every aspect of life.
MICHIGAN THEATER - Historical theater once a vaudeville & silent-movie hub now hosts diverse films & cultural events.
ZINGERMAN'S DELICATESSEN - Get in line for generous deli sandwiches at this funky, longtime market with specialty groceries.



WASHTENAW DAIRY - Longtime ice cream specialist with a variety of flavors, plus coffee, milkshakes & house made donuts. Also, Coach Ron Warhurst's favorite post-workout snack.
GRAFFITI ALLEY - One of the most interesting places to walk (or run) past in Ann Arbor.
Photos by: Andrew Kitto