Bend is an athlete mecca. A small mountain town in the U.S. state of Oregon, the name Bend was derived from "Farewell Bend", the designation used by early pioneers to refer to the location along the Deschutes River where the town was eventually plotted. It's one of the few fordable points along the river. Here are some of the must-see and must-do places in Bend, picked by our Team Saucony experts.
MEET THE SEEKERS
SMITH ROCK STATE PARK
Located in central Oregon's High Desert near the communities of Redmond and Terrebonne. Known for it's epic trials and sheer cliffs of tuff and basalt for rock climbing.
"I do most of my easy runs right outside the backdoor with my husband, Chris, and our dog Madison. We're super lucky to have great trails and road running just minutes away from where we live." - Linsey

"My favorite memory while running was when Linsey and I landed in New Orleans one evening and decided to go for a run through the French Quarter to shake off the travel. It felt like every other block we had blues filled bars to push us along. This story aside, it's one of our favorite ways to dive into a new location and culture. Check into the hotel and go for a run." - Chris

"The best running advise I've ever received was - don't be a weenie and do it! I trail run at least 3 times a week. Here in Bend it's super easy to hit the trails and run for miles into the forest or along the rivers. I also mountain bike a lot and play in the mountains quite a bit – backcountry snowboarding / skiing and camping with friends and athletes." - Tyler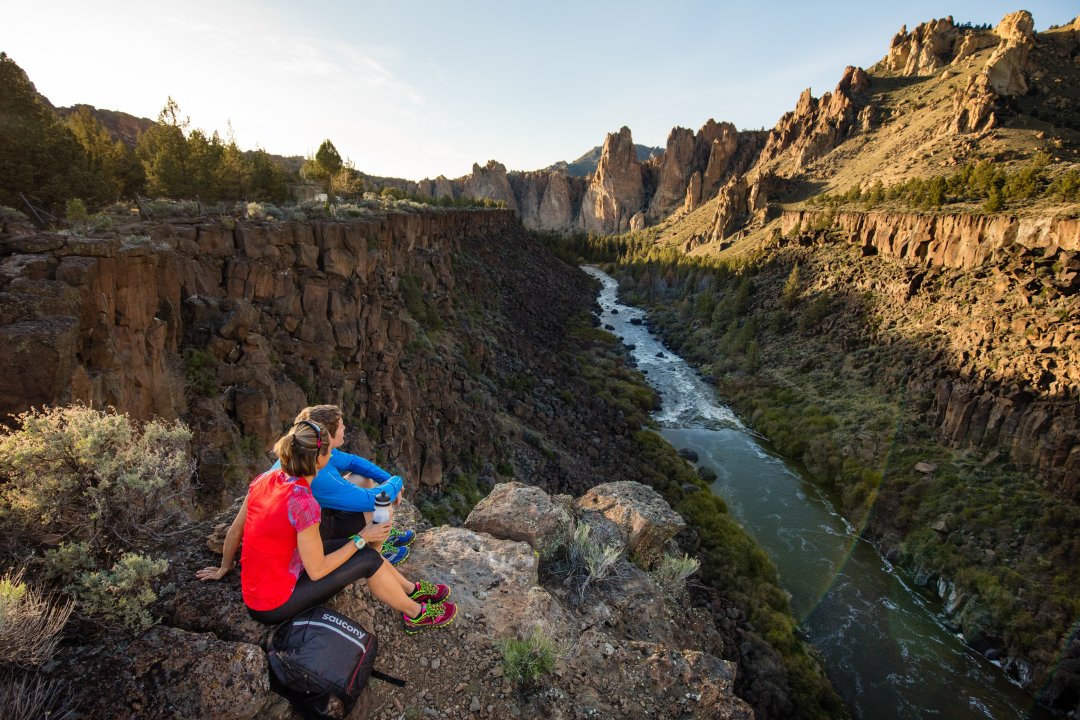 DESCHUTES RIVER TRAIL
A series of three parallel trails wind through pine forest, lava flows and riparian zones along the various placid and tumultuous waters.
"I prefer to run hard runs solo. I love a good build run (60-90 minutes) where things start out smooth & social and you descend the pace throughout to tempo effort and finish with a few miles right at race pace.

My favorite training shoe is the Zealot ISO 2. I do my workouts in the Kinvara 7 and race in the Type A." - Linsey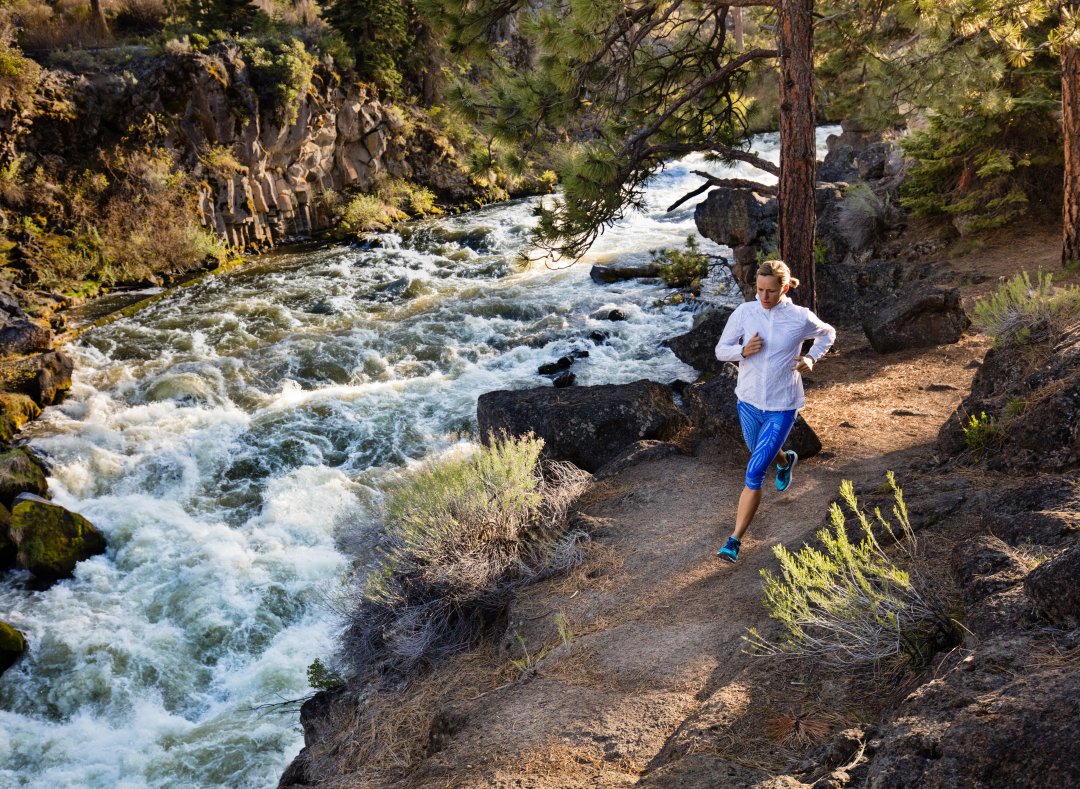 "OH, THE PLACES MADISON GOES."
DogPAC estimates that almost 50 percent of Bend households have at least one dog (actual status: 49%, 1.2 dogs). They're strict about leash laws in town and city parks, but as a consolation, there are pick up bags at rest Stop stations everywhere.
DRAKE PARK
This 13-acre park was named for Alexander M. Drake, the original owner of the site.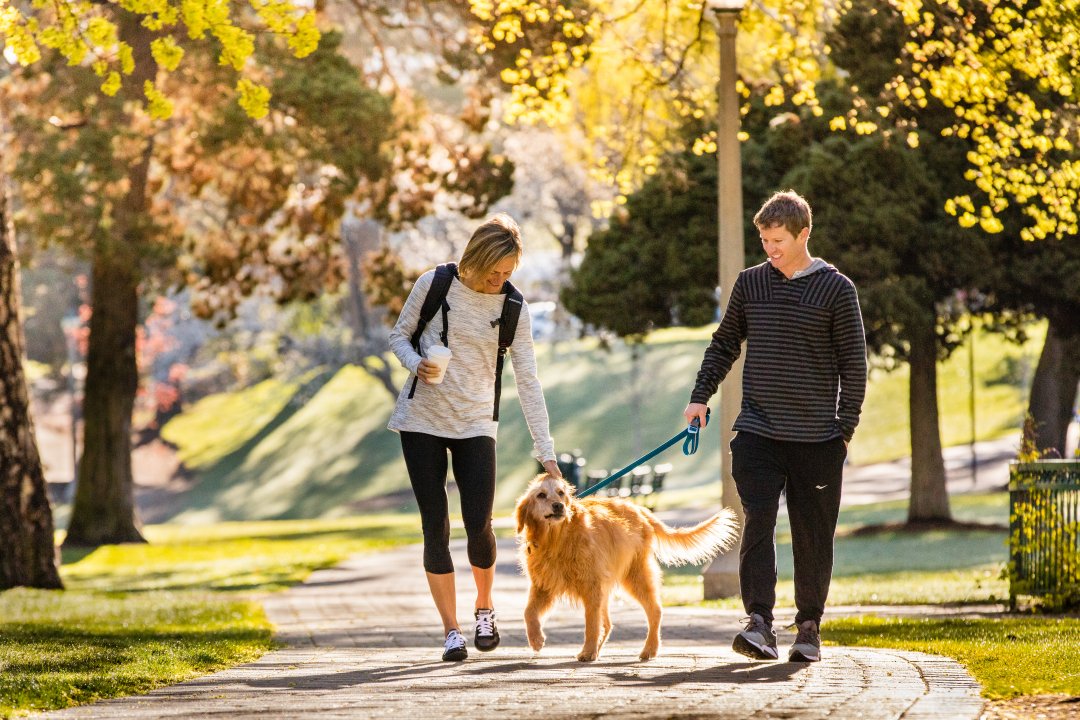 House-brewed coffee and espresso, plus light fare and sweets, served in a relaxed industrial space.


OLD MILL DISTRICT
A historic area formerly occupied by two lumber mills. Now known for its great running, it has a network of four trails, ranging from 1 to 2.4 miles, looping through the area.
#InBend
While you're in town, make sure to join in the fun and show off your adventure with the ubiquitous local hashtag, #InBend. Few places have such a catchy and widely used term for sharing. If you follow along, you're certain to find a few awesome local events and activities!
Photos by: Tyler Roemer